Paltrow and Jolie in fresh Weinstein claims
Two of Hollywood's biggest stars have condemned Harvey Weinstein after a recording emerged of him in which the New Yorker alleges he admitted groping a model and amid claims he raped three women.
Gwyneth Paltrow and Angelina Jolie have released statements accusing the Hollywood mogul of unwanted advances towards them.
Weinstein continues to "unequivocally deny" allegations of non-consensual sex against him, and of illegal sexual harassment. He has released a new statement saying he is focusing "on his family, on getting counselling and rebuilding his life".
Paltrow told The New York Times she was hired by Weinstein to star in Emma, in the mid-1990s when she was 22 years old.
Before shooting began, he summoned her to his hotel suite for a work meeting.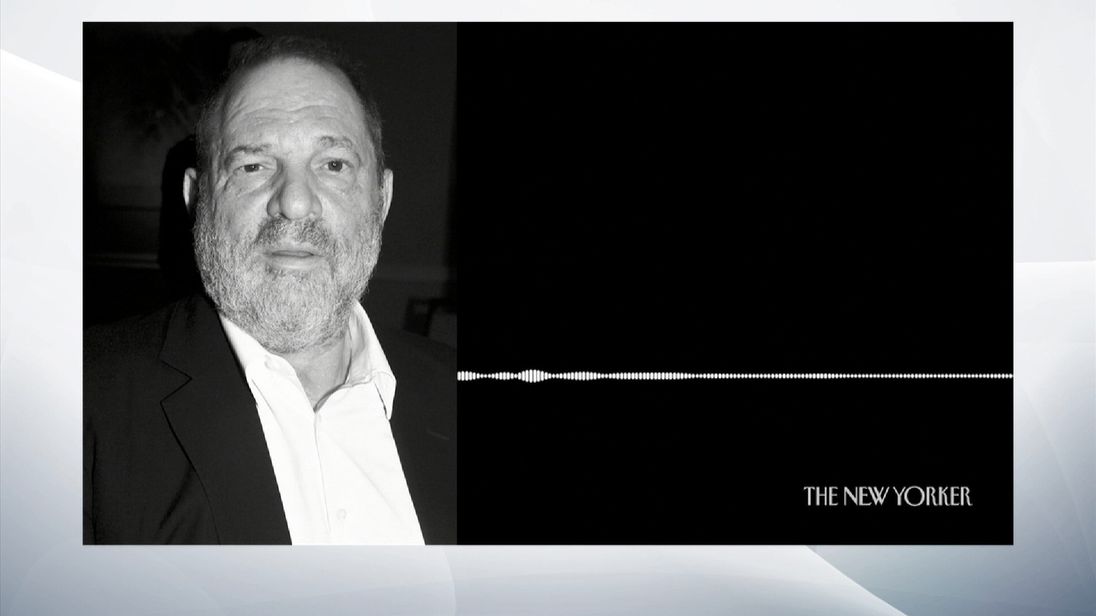 During the meeting, the film producer placed his hands on her and suggested they head to the bedroom for massages, she told the newspaper.
"I was a kid, I was signed up, I was petrified," she said.
She said she refused his advances and ended up telling her then-boyfriend Brad Pitt, who confronted him, which resulted in Weinstein warning her not to tell anyone else.
It left her believing "he was going to fire me," she said.
Paltrow went on to work with Weinstein again a few years later on Shakespeare In Love, for which she won a Best Actress Oscar and Golden Globe.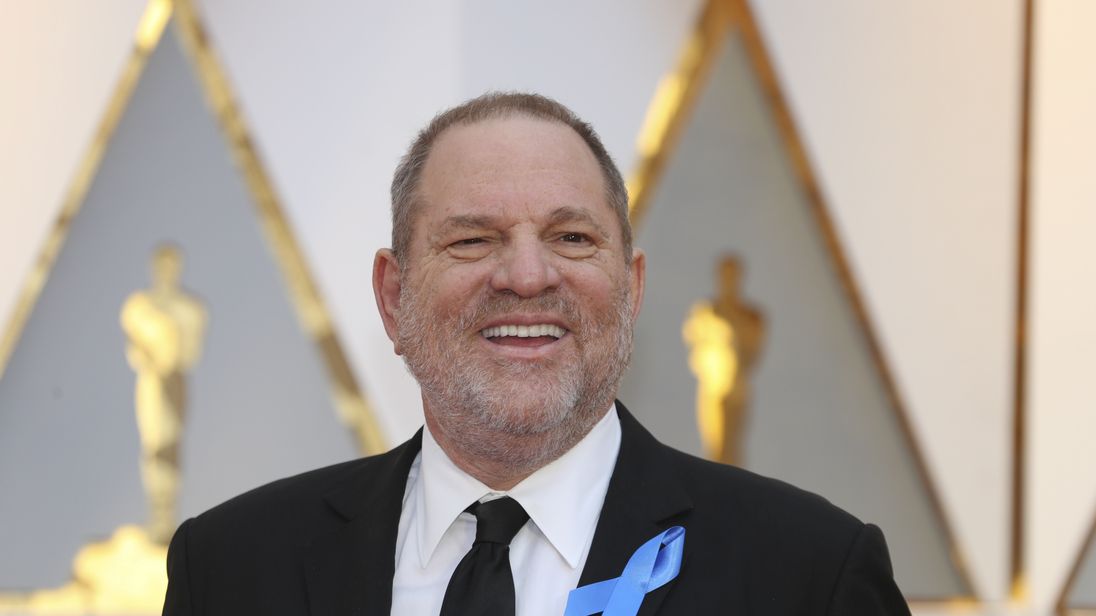 Angela Jolie told the New York Times: "I had a bad experience with Harvey Weinstein in my youth, and as a result, chose never to work with him again and warn others when they did."
It comes as the New Yorker alleges Asia Argento, an Italian actress, told the magazine Weinstein forcibly performed a sex act on her.
She and two other women also allege that Weinstein raped them, The New Yorker claimed.
Meanwhile, a police recording has emerged purporting to be of Weinstein trying to persuade an Italian model to enter his hotel room.
The New Yorker published the recording in a story that also featured further allegations against Weinstein, who was fired from the company he founded following claims of sexual harassment.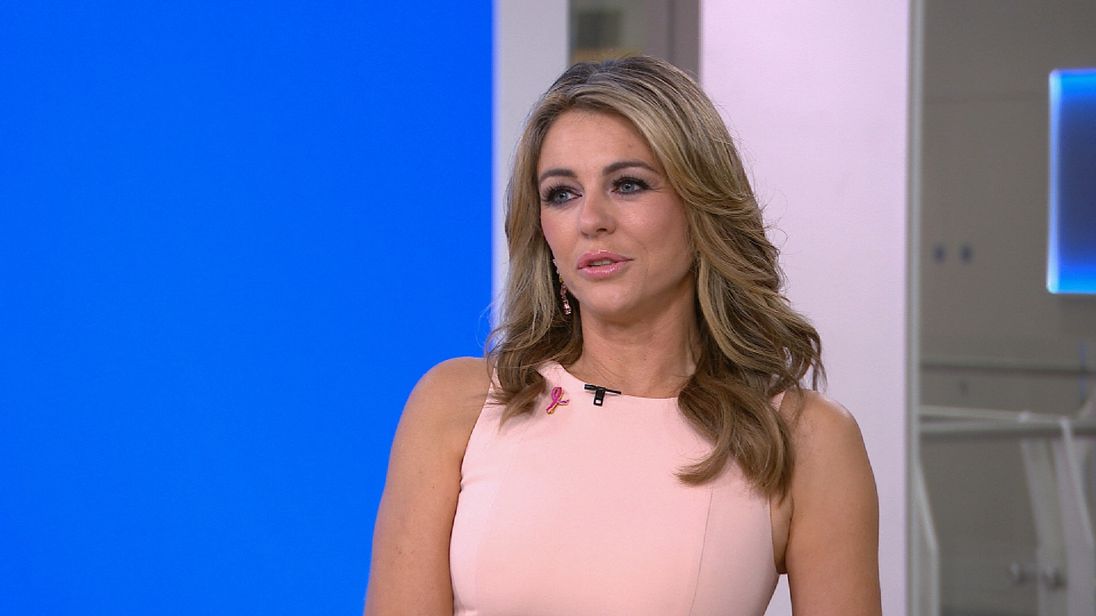 The recording, said to be made by New York Police Department, apparently features a conversation between the film producer and Ambra Battilana Gutierrez at the entrance to his hotel room.
Gutierrez is heard telling Weinstein clearly she is "not comfortable" with the situation as he tells her repeatedly to come and sit next to him and to go to the bathroom after saying he is going to have a shower.
Towards the end of the recording, posted on the website of the New Yorker magazine, Gutierrez asks Weinstein: "Why yesterday you touch my breast?" to which he responds: "Oh, please, I'm sorry, just come on in. I'm used to that. Come on. Please."
Gutierrez responds: "You're used to that?" to which Weinstein says: "Yes, come in."
She then tells him: "No, but I'm not used to that," to which he replies: "I won't do it again, come on, sit here."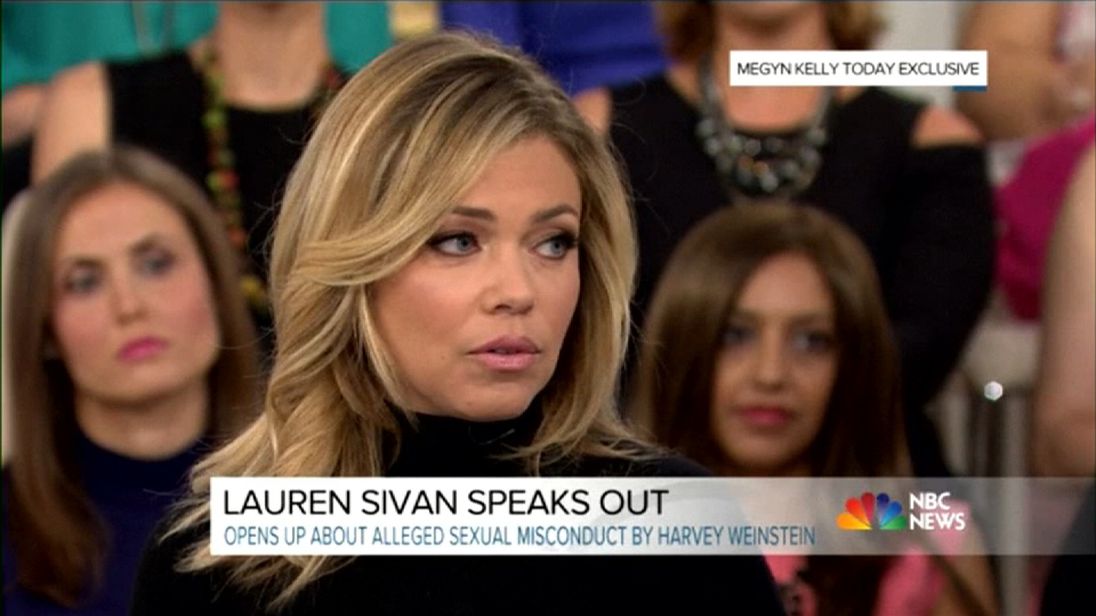 Earlier in the 1 minute 54 second recording on the New Yorker, Weinstein is heard saying: "I'm telling you right now, get in here.
"I'm going to take a shower. You sit there and have a drink."
When Gutierrez asks if she can stay by the bar, he tells her: "No, you must come here now."
Gutierrez tells him: "Yesterday was kind of aggressive for me. I need to know a person to be touched.
He says: "I won't do a thing. I swear I won't, just sit with me. Don't embarrass me in the hotel, I'm here all the time."
And when she continues to refuse, he says: "One minute, I ask you. Please, sit there please. Go to the bathroom…. I'm not going to do anything. You'll never see me again after this. OK? Just walk," before adding: "Honey, don't have a fight with me in the hallway. Please, I'm not going to do anything, I swear on my children. Please come in. On everything, I'm a famous guy."
Weinstein appears to use language that is increasingly more direct, telling Gutierrez: "If you do this now, you will embarrass me. Now go. Bye. Never call me again. Okay? I'm sorry, nice to have… I promise you I won't do anything."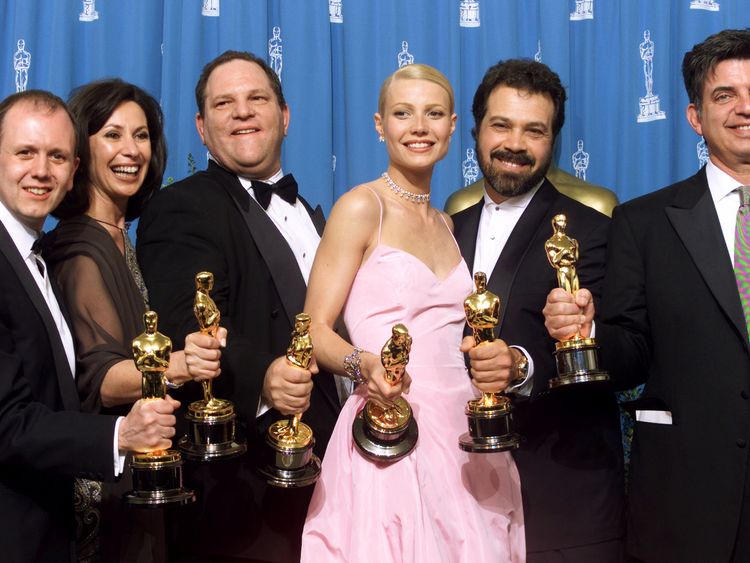 He adds: "The guy is coming. I will never do another thing to you. Five minutes. Don't ruin your friendship with me for five minutes."
When she says it's "too much" for her, he tells her: "Please, you're making a big scene," before, when she still will not submit, saying: "Okay. Bye. Thank you."
Manhattan District Attorney's office said the recording was arranged by the NYPD in 2015 without its input and as a result its prosecutors were not able to discuss with investigators what was necessary to capture to prove a sex crime.
Chief Assistant DA Karen Friedman-Agnifilo said: "If we could have prosecuted Harvey Weinstein for the conduct that occurred in 2015, we would have.
"While the recording is horrifying to listen to, what emerged from the audio was insufficient to prove a crime under New York law, which requires prosecutors to establish criminal intent… This, coupled with other proof issues, meant that there was no choice but to conclude the investigation without criminal charges."
Weinstein's latest statement says: "There were never any acts of retaliation against any women for refusing his advances."
The multiple Oscar winner had taken a voluntary leave of absence from the Weinstein Company after the harassment allegations were detailed in The New York Times last week.
The firm he founded with his brother Bob sacked him on Sunday evening after several women claimed he had harassed them.
Hillary Clinton has said she is "shocked and appalled" by the revelations of sexual abuse and harassment being levelled at Weinstein, who has contributed to the former presidential candidate's campaigns.
Ben Affleck, whose script for Good Will Hunting was turned into an Oscar winning film by Weinstein's former studio Miramax, said in a statement: "I am saddened and angry that a man who I worked with used his position of power to intimidate, sexually harass and manipulate many women over decades. The additional allegations of assault that I read this morning made me sick."
Meanwhile, Matt Damon, Affleck's co-writer of Good Will Hunting, has denied putting pressure on The New York Times to kill a story about Weinstein in 2004.
Entertainment News – Latest Celebrity & Showbiz News | Sky News